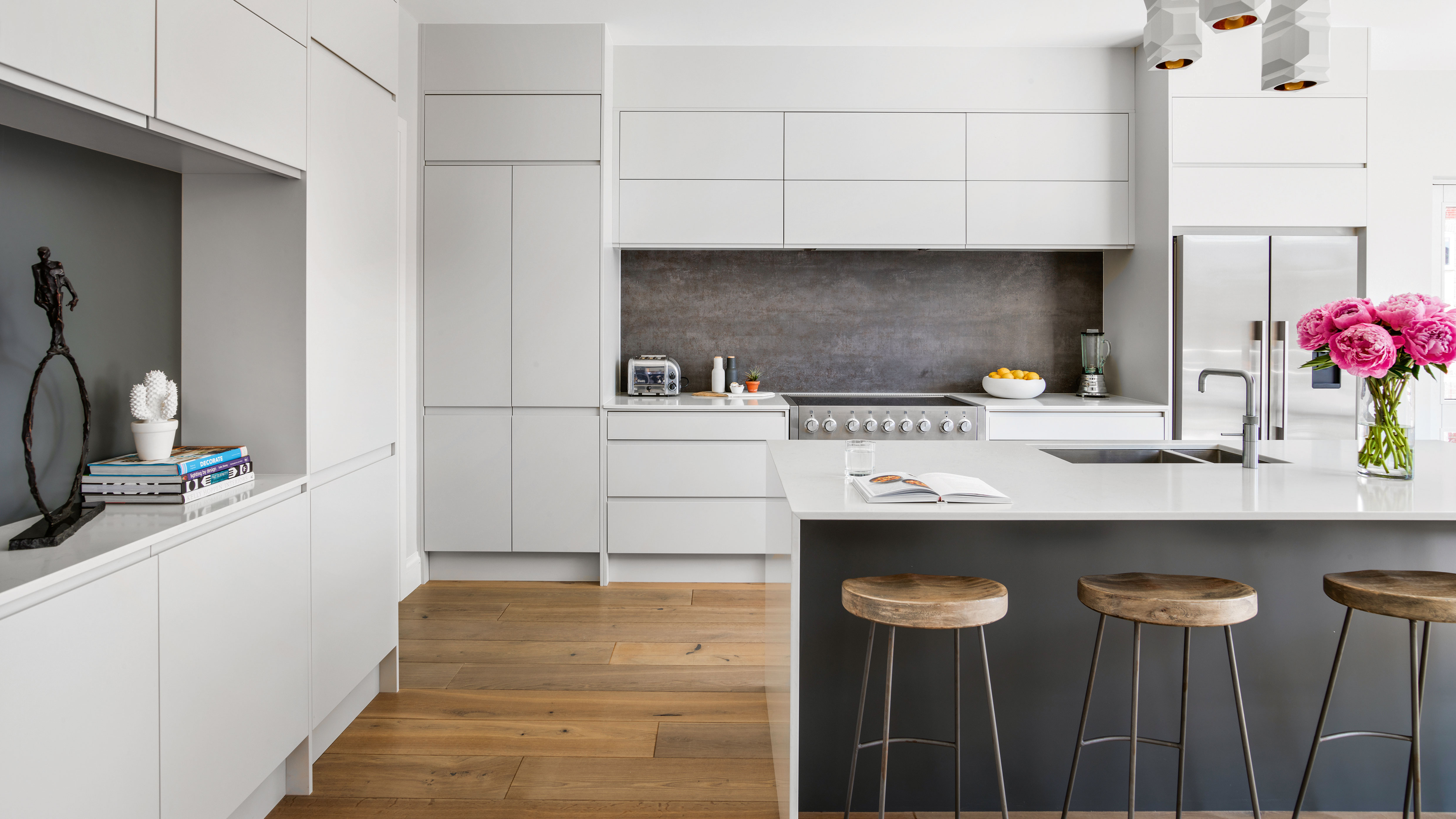 While a minimalist interior design for your house can also be practical, can this extend into your kitchen? This depends on your lifestyle and who resides in your home with you, but it is possible. However, there are different types of minimalist design styles that you can procure through online shopping. If you are looking for particular styles of kitchen appliances, then perhaps you could try a site like vidaXL or Lights.co.uk. As these are both online retailers for home decor, furniture, and appliances, you should be able to find something practical and compatible with this interior style. However, other factors to consider when going for a minimalist look in the kitchen include costs, practicality, maintenance, and ease of access.
Things to Consider When Planning Your Kitchen Design…
As mentioned above, you must consider many of your current circumstances when planning to create a minimalist kitchen. For example, it will be significantly more difficult to successfully have a minimalist kitchen if you have many children. This is because you would have to reduce the amount of cutlery and dishes you have. Unless you have a big kitchen plan in mind, there might not be space for a minimalist interior while still having the same amount of items in your kitchen. When looking up inspiration for minimalist kitchens, you will often find that people with a larger budget can install hidden pantries and cupboards to store excess food, plates, cups, and other kitchenware.
Unfortunately, not everyone has this big a budget, which is another thing to consider before creating your dream kitchen design. Can you afford the look you are going for? While there are some budget-friendly options for a minimalist kitchen interior, most companies can break the bank when it comes to this. Furthermore, would a minimalist kitchen be beneficial to your lifestyle? While it may be suitable for someone living alone or with one other person (such as their partner/spouse), having this design in a large family home where the kitchen will be frequented regularly may be problematic.
What about Minimalist Kitchenware and Appliances?
Depending on the minimalist design you are going for, the prices of kitchen appliances may vary. While it is not impossible to create a design that sports budget-friendly appliances, there is a good chance that you will be forsaking quality for quantity. Not to mention, if your budget is not a realistic reflection of your design plan, everything could fall apart. Therefore, if you have the budget for a minimalist fridge, such as the Samsung Bespoke range, including this in your plan would be okay. However, if this is too much, you should cut it down and try to find one second-hand or a cheaper brand and model.
Furthermore, it would be in your best interests to browse brands best known for minimalist kitchenware. Many of these products are designed with a minimalist look in mind. However, if these brands are too pricey or do not have what you are looking for, then looking through discussion forums to find a retailer that stocks what you are looking for may help. Say you want a monochromatic look for your kitchen; it will be significantly easier to find everything in variants of silver or black in comparison to wanting a pink or purple design. This especially applies to your appliances, as custom colours are more challenging to come by.