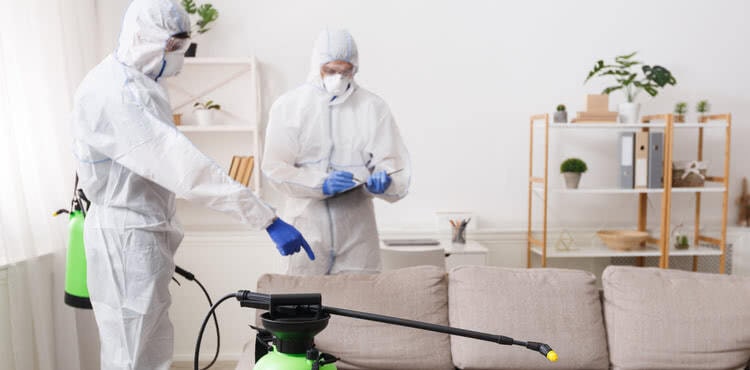 During this global pandemic, a lot of things such as taxi services, travel agencies, and cinemas went out of business. There was a fear of a collapsed economy on a larger scale. Governments were specially under pressure since they had to deal with their country's ongoing situations. Thankfully, where some businesses dropped, new ones blossomed.
Businesses such as food delivery reached the top this season. Their company reviews show how much people appreciated and enjoyed their services during the quarantine. One such service that is in demand these days is the house cleaning service. People have been searching and hiring cleaning services a lot these days. Is COVID the reason why cleaning services are booming nowadays? Well, the answer is obvious but there are other reasons as well. Scroll down to read what those are.
The home cleaning services that are acquired hire professional workers. In a time like this when keeping a hygienic home is the topmost priority, professional and experienced workers are a crucial requirement. In simpler words, during a worldwide illness that increases because of viruses and an unclean environment, putting your home's hygiene at stake is not an option. And it's a fact that no matter how hard you do a job in cleaning you can't clean better than the professionals. Can you?
Duty of responsible citizens
As a responsible citizen of a state, you must put complete effort into eradicating the state of such deadly disease. Maintaining cleanliness at a personal level is the best way to do so. If you are being a responsible citizen and hiring a professional cleaning service for your home, you can assume that you are doing your part for the pandemic as a whole.
Thrashing coronavirus has become a public work. We have been asked to keep a distance and to stay away from others and stay indoors. That is the only way we can beat this active virus. Thus, getting help from the experts in implementing professional levels of hygiene is as significant a measure as isolating or social distancing.
Providing employment opportunities
As mentioned earlier, the COVID pandemic is a scary time for a lot of employees. Companies are running short of business. People who are getting affected by such circumstances are lower-middle-class people. Owners of big companies have enough money in the bag to survive the pandemic without any problems. But the lower middle class and lower class people are suffering.
One important thing that you can do is provide them with new opportunities so that they can earn for their families with dignity. Hiring them as cleaners for your home is a two-way benefit. You get your house properly cleaned without having to stress about all the work. And the employees get to work and support their families even in these hard times.
Conclusion
Although the idea of hiring expert cleaners for houses would have sounded funny and unimpressive a few years ago. In contemporary times, it is an unavoidable necessity and a moral and ethical duty as well.